We have included links the the different products we carry. Just click on the items you are interested in viewing and you will be linked to that page.
Our Products
Punchies & Punch Art Kits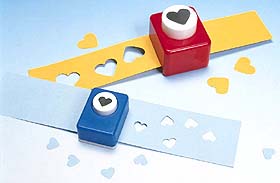 Scrapbooking Supplies & Craft Punches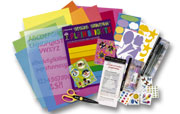 How to Order
To place an order, please email us at: craftycrafters@usa.net with the name of the punchies package that you want to order, quantity and colors you would like. We will email you back with an invoice and total due including the shipping. For specific questions, email us first.